A Cross-Country Motorcycle Ride While on Dialysis? This Couple Did It
Deb, a retired teacher's aide from Pennsylvania, was diagnosed with chronic kidney disease (CKD) in her 20s. Diagnosed early and under the care of her doctor, she successfully managed her CKD for more than 40 years before beginning dialysis.
When it was time to transition to dialysis, that didn't stop Deb and her husband Angus from doing the things they loved. Last summer Deb and Angus completed a bucket list item — a cross-country motorcycle trip spanning 26 days, 28 stops, 10 supply deliveries and more than 5,700 miles. 
While on their journey, Deb was able to complete therapy every night, just like she would at home. She did it with the help of Baxter's latest home dialysis technology, the support of her local clinic and Baxter's home delivery team, and a little bit of planning.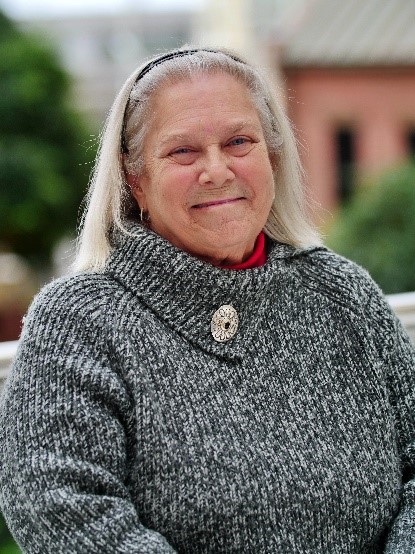 Their packed itinerary included a stop at the Wizard of Oz museum in Kansas, a hot August day spent in Death Valley near the border of California and Nevada, and plenty of interesting conversations with strangers who wanted to learn more about the couple and their adventure.
"Deb and Angus' willingness to share their journey with the world inspires other dialysis patients to get out and start their own adventures," said Tiffany, a registered nurse and renal care facility administrator who worked with Deb and Angus to plan their cross-country trip. "It's an important reminder that kidney disease is not the end of life. It's just starting a different way of life." 
"Deb and I are in this together, and education was an important step for us," said Angus. "It turned out that peritoneal dialysis (PD) was the obvious choice for Deb, so she could do therapy at home, while she slept."
World Kidney Day is March 12 and Baxter, along with others in the renal care community, are working to improve awareness for kidney health on this day and every day.
Kidney disease isn't curable, but actively managing it at its early stages can help slow its progression. 
Pursuing a healthy and active lifestyle is the best way to prevent kidney disease, including a healthy diet, exercising, and maintaining blood pressure and blood sugar levels. Other risk factors are smoking or vaping, diabetes, high blood pressure, being overweight and having a family history of kidney disease.
"Just as colonoscopies and mammograms are done routinely, we should regularly test our kidney health," says Maggie Gellens, M.D., a nephrologist and senior medical director at Baxter. "Annual physicals can help uncover some of the first signs of kidney dysfunction, and specific tests enable early diagnosis of CKD—before the disease progression limits treatment options and causes a heightened sense of urgency and stress."
For more information on World Kidney Day's mission to reduce the impact of kidney disease and our vision to transform renal care from CKD to dialysis (PD & HD) through transplant, visit WorldKidneyDay.org and Baxter.Com/Patients/Renal-care.
For More Information
Read about how Baxter is supporting patients on their renal care journey